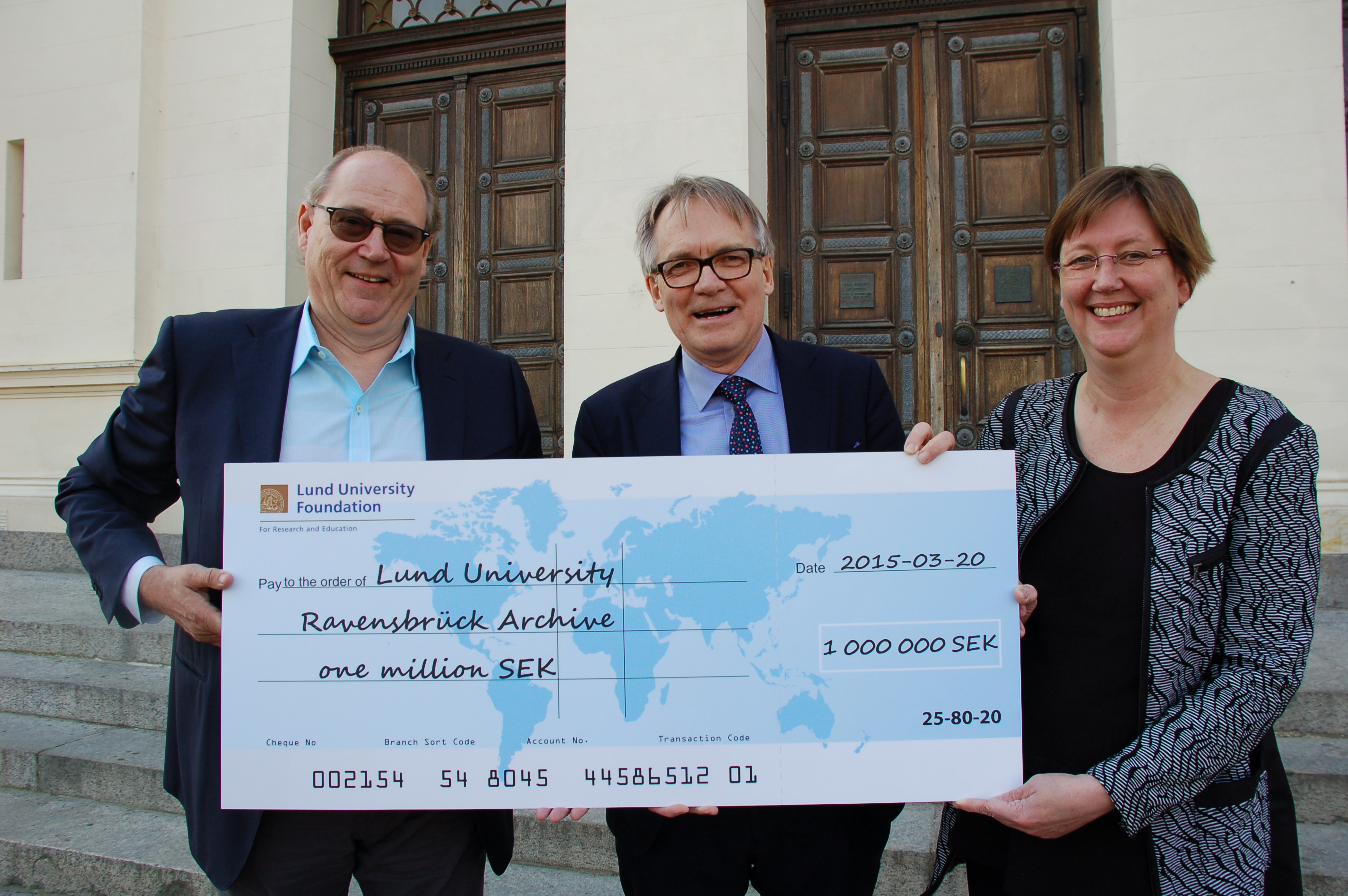 Contact Us:
Lund University Foundation
5161 Overland Avenue
Culver City, CA 90230
424-603-6195
info@lunduniversityfoundation.org
A Better World.
Our mission is to strengthen Lund University's ties with the United States and with American alumni by raising funds from donors in the United States and make grants available for specific projects. By contributing funds to research, education and special projects campaigns you are supporting our goal to create a better world.
Click here for a two-page overview of our relationship with Lund University.
Better World Projects Include:
1. Scholarships for American & International Students
2. Publishing the Ravensbrück Archive
3. Health Research – Cancer, Diabetes, Parkinson's and more
This LUF Brochure provides a quick overview of our campaigns.
Join.
Lund University Foundation is developing a U.S. alumni network which links former Lund alumni, American exchange students, friends, foundations and special interest groups. A number of events will be held each year where you can network and learn about new developments at Lund University.
Board of Trustees
Göran Eriksson, Chairman & President
Maria Tufvesson Shuck, Secretary
Fredrik Andersson, Trustee
Gun Denhart, Trustee
Jeffrey Graham, Trustee
Östen Johansson, Trustee
Robert D. Resnick, Trustee
Gunilla Westergren-Thorsson, Trustee
Officers and Staff
Pia Siljeklint, Executive Director
Klemens Ganslandt, Treasurer
Lars E. Johansson, Assistant Treasurer
Michelle Ariga, Development Manager
Bianca Blake, Development and Foundation Relations
Advisory Board
Arthur Bienenstock
Mia Dahlgren
Catarina Dolsten
Tal C. Finney
Monica Getz
Richard Ohlsson
Mardi De Veuve Alexis