Lund University Foundation wants to offer American students full-year Scholarships to study at Lund University – each worth $20,000! Please help us realize this goal by donating $75 = one day of education at Lund University.
Remember walking the up towards Universitetshuset first day of college? Excited, a little nervous, curious about Lund and all of your new classmates? Give that experience to someone! There is an American scholarship candidate waiting to get on the plane to Lund University and get a fresh start full of new opportunities.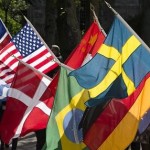 Change a young person's life.
Founded in 1666, Lund University is continuously ranked among top 10 universities in Europe and ranked in the top 0.4% of universities in the world. Our scholarship program recognizes high achieving students from across the globe. Scholarship recipients have a proven record of high grades in their previous studies and are carefully assessed by our committee. Help us educate future leaders regardless of their current financial situation.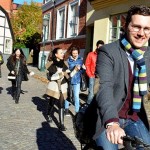 Let's Send Students to Lund University!:
Every donation big or small enables students to walk into Lund University's ivy-clad doors with potential and walk out with endless possibilities. Help us reach our 2018 goal!
$75 pays for one day of tuition at Lund University
Each day of education changes the entire course of a young ambitious person's life!
Please mail a check payable to "Lund University Foundation"
5161 Overland Avenue, Culver City, CA 90230
You may specify your cause "Scholarships" on the front of check or in a separate note.
Make a donation to Lund University Foundation by clicking on the DONATE button:
Your payment will be processed securely through PayPal.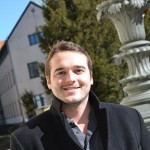 Jacob Braun, born and raised in Alaska, received a one year Entrepreneurship Masters Program Scholarship at Lund University. "This opportunity changed my life. I found that Lund University offers the best combination of a great academic tradition, culture and history with modern and innovative ways of thinking and up-to-date research & development resources. As part of this program, I will receive the education I need to realize my business idea. When I graduate I'll move back to the US, start my own company and work to commercialize the business plan!"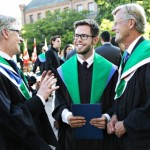 Steven Curtis, U.S. winner of Lund's scholarship competition, received an Environmental Management and Policy Master Program scholarship. "These two years have been the most transformative and memorable of my life! I am grateful for the opportunity to study in Sweden with the help of Lund University. The scholarship allowed me to pursue my passion for people and the planet!"