Your donation makes a difference in the lives of students and researchers and helps create the conditions for important research breakthroughs, gives talented students a world-class education and allows them to participate in student exchanges.
Give.
$16.66 for Alumni & Friends events – Symbolic sum as Lund University was founded in 1666.
$100 pays for one day of tuition – Help our scholarship candidates get their Master degrees!
$500+ supports Research – Helps fight Climate Change. Find cures for Cancer, Parkinson's, Diabetes. Develop new innovations.
Make a donation to Lund University Foundation by clicking on the DONATE button:
Your payment will be processed securely through PayPal.
Specify the cause you are donating to (Scholarships, Research, Botanical Gardens, Parkinson's, etc.) in step 3. Unspecified donations go where funds are needed the most at the time of your donation.
OR Mail a check to:
Lund University Foundation
5161 Overland Avenue
Culver City, CA 90230
Make your check payable to "Lund University Foundation". You may specify your cause on the front of check or in a separate note.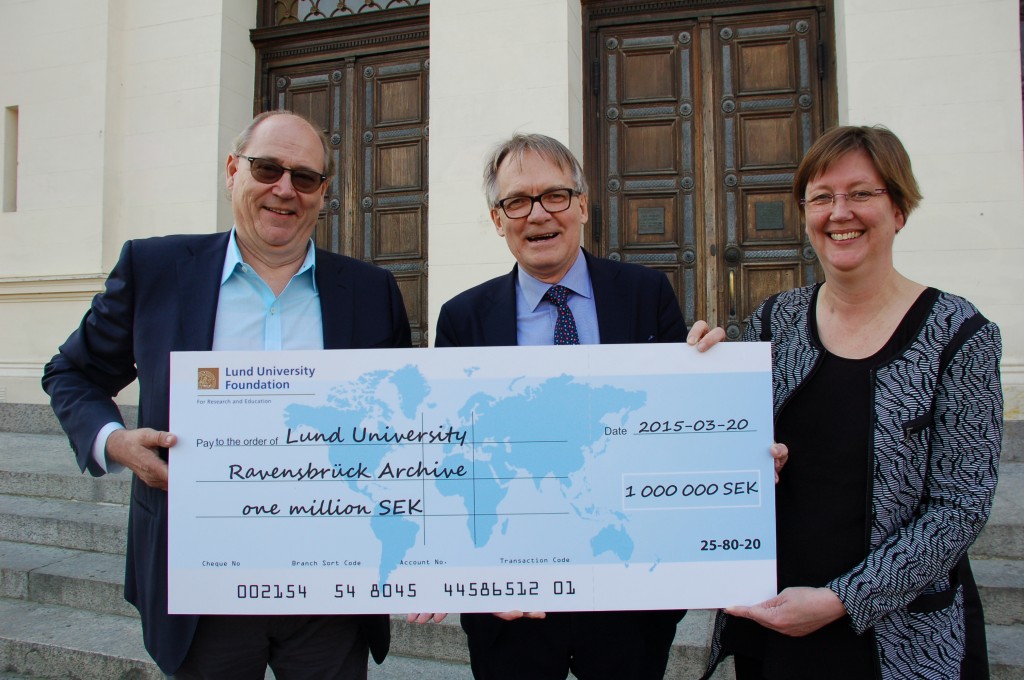 TAX DEDUCTIBLE DONATIONS: All U.S. donors will receive an official receipt from us, which can be used for U.S. tax-deductible purposes. Lund University Foundation, Inc. is a registered U.S. non-profit given tax-exempt status as a charitable organization by the Internal Revenue Service under section 501(c)(3) of the Internal Revenue Code. This means all contributions to Lund University Foundation are tax deductible for donors as provided by law.
In order for Lund University to process your donation to Lund University Foundation, we save and transfer the personal information you have submitted to us. We do not keep nor transfer any credit card or banking information. Personal data is managed according to the University's terms and conditions in accordance to existing legislation in order to safeguard everyone's personal integrity.
If you wish to remain anonymous, please contact the Foundation office at info@lunduniversityfoundation.org